Welcome to My Smile Orthodontist in Newtown, PA
Ready. Set. Smile! You're about to experience the highest level of orthodontic treatment and care available in the Newtown and Bucks County, PA area. At My Smile Orthodontist, Dr. Neil Mandalia and his talented team go the extra mile to ensure that the most up-to-date technology and accurate treatments are used to give you the healthy, beautiful smile you deserve.
Additionally, the patient experience at My Smile Orthodontist is second to none. Offering separate, comfortable areas for treating children and adults, our warm and friendly atmosphere has patients of all ages looking forward to their next visit with Dr. Mandalia!
Setting the Standard for Stellar Smiles in Newtown, PA
Everyone's smile is unique, and our patients seek orthodontic treatment for a number of different reasons. At My Smile Orthodontist, Dr. Mandalia is conservative in his assessment and treatment prescription of each patient. Combining top-of-the-line technology with the latest treatment advances, we create a "team" approach to ensuring your new, beautiful smile lasts a lifetime.
Our treatment suite includes:
Invisalign invisible braces – the "clear" alternative to traditional braces for teen and adult patients. A "barely there" look with no disruption to your lifestyle!
Damon Braces – with a cutting-edge slide mechanism that puts less pressure on your teeth during treatment, with fewer adjustments required.
State of the Art BeamReader technology – we capture photographic image portfolios of your mouth, jaws, and airways to aid with fast and accurate treatment planning. Learn more about the "BeamReader" technology here.
Lightforce, Spark and more!
Additionally, our knowledgeable staff assists with matters of scheduling appointments, insurance matters, and record transfers from your family dentist. Let US focus on the paperwork, so YOU can focus on your new smile!
Schedule Your First Appointment Today!
Get the smart start on the smile you deserve! Contact My Smile Orthodontist to schedule a consultation with Dr. Mandalia today. We can't wait to meet you!
Our practice is located in Newtown, PA and we are privileged to serve the surrounding Bucks County Area.
Every smile is unique! We provide personalized care to determine which treatment option is right for you.
What Newtown is saying about My Smile Orthodontist
Jay Joshi
Dr. Neil is a really compassionate and caring orthodontist. He explores the best treatment options and let's you decide what you prefer. His 3D x-rays are so cool, and his office is very inviting. You'll be happy to pick this office!
Paula Mancinelli
Beautiful office and staff. Everyone spoke to my daughter directly and she loved that. She didn't feel like a child. She wait to get her braces with Dr Mandalia.
Jamilyn Lopez
We were so impressed with the service, we were traveling and lost a retainer, they were able to squeeze us in first thing in the morning and got us in and out. Everyone was very friendly and efficient. 5 stars
Find out if you are a candidate for orthodontic treatment, without leaving your house.
Early Orthodontic Treatment
The American Association of Orthodontists (AAO) recommends an orthodontic screening for children by the age of 7. When you bring your child to My Smile Orthodontist for an initial examination, Dr. Mandalia is able to identify any oral problems that can benefit from early treatment.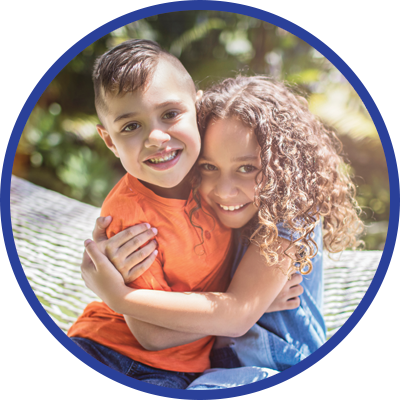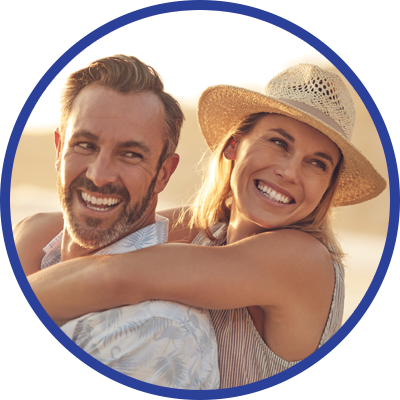 Adult Orthodontic Treatment
While adults may postpone or refrain from seeking orthodontic treatment for a number of reasons, it is never too late to achieve a straight and healthy smile. At My Smile Orthodontist, our treatment suite includes a number of appliance options, such as Invisalign, that are designed to treat orthodontic issues quickly with comfort and discreetness!